If you're anything like me, you were required to read educational journals and magazines in order to research and write papers in college.   Then, once you graduated and got a job as a teacher you've struggled finding the time to do this kind of reading.
I decided to start a new, monthly tradition of grabbing a cup of coffee and heading over to the Linfield College Library, (I'm lucky to live in a college town) to spend a morning looking through all of the different educational journals and magazines. I was pleasantly surprised/overwhelmed to find a bunch of educational magazines, many I didn't even know existed. As I spent the morning looking through each one I thought I'd leave you with a quick synopsis to help you know the types of educational publications that are out there as well.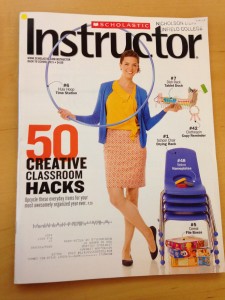 Scholastic's Instructor Magazine
Out of all of the magazines and journals I looked through this one definitely seemed the most user friendly. I seemed like it was full of ideas, tips, and inspiration that teachers could use right away in their classroom
Usefulness to a busy teacher: 5/5 stars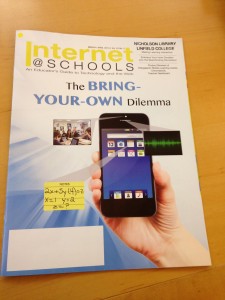 Internet @ Schools Magazine
The tagline, "An Educator's Guide to Technology and the Web" pretty much sums up what this magazine is about. The articles in this magazine were pretty lengthy but if you're really looking for ways to use the internet in your classroom this magazine could be pretty good. I looked at their website which was very user friendly because it has many of their articles broken down by subject and topic.
Usefulness to a busy teacher: 4/5 stars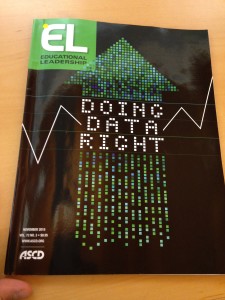 Educational Leadership from ASCD
Inside the cover it said, "This magazine is intended primarily for leaders in elementary, middle and secondary education but is also for anyone interested in curriculum, instruction, supervision, and leadership in schools." If you're into analyzing data, then this magazine is definitely for you.
Usefulness to a busy teacher: 3.5/5 stars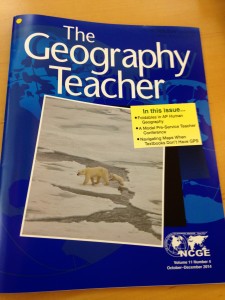 The Geography Teacher from NCGE
This magazine was organized into the following sections: articles, lesson Plan, field to classroom, and teacher perspectives. As an elementary teacher who teaches every subject I'd say this magazine is definitely worth a read. If I were a middle or high school geography teacher I'd definitely subscribe to it.
Usefulness to a busy teacher: 4/5 stars
Usefulness to a busy middle/high school  geography teacher 6/5 stars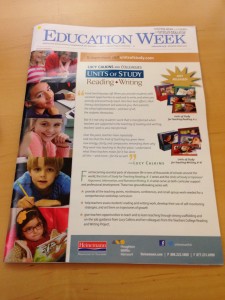 Education Week: American Education's Newspaper of Record
The tagline describes it as the, "American Education's Newspaper of Record" As a busy teacher, even though it was always interesting and relevant to me, I rarely took the time to keep up with what was happening with education and the news. If I did have the time/desire to do that this would be the place to look.
Usefulness to a busy teacher: 3/5 stars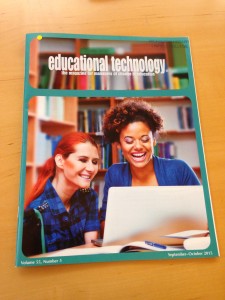 Educational Technology
This is what the magazine has to say about itself, "Published six times annually, with each issue packed with solid, insightful, provocative, substantial papers by the leading experts in the field, the magazine offers what simply cannot be obtained in other magazines or journals." This journal is very dense and serves a specific purpose but it's definitely not a place busy teachers to find quick tips.
Usefulness to a busy teacher: 2/5 stars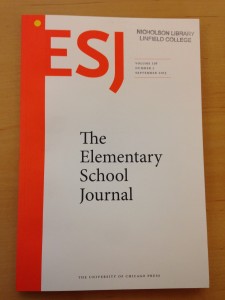 The Elementary School Journal
I'll be honest, I haven't read a scholarly journal like this doing research for my thesis statement in college. This is a great place to get VERY INDEPTH article and research, but not a great play to get quick tips as a teacher.
Usefulness to a busy teacher: 2/5 stars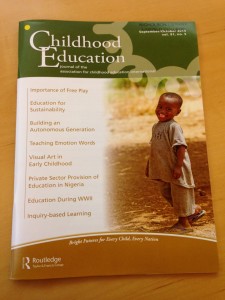 Childhood Education
Here's what the journal has to say about itself, "Each issue includes articles highlighting various perspectives on innovative classroom practices from around the world; cutting-edge concepts for education delivery; innovative schooling models; child growth and development theory; timely and vital issues affecting education, children, and their families; and research reviews. The journal's editorial intent is to include a wide distribution of articles from varied countries, and from advocacy- and policy-oriented organizations as well as academic institutions." If you have some time and you're looking to see what's happening outside your classroom door in the world of education then this journal is for you.
Usefulness to a busy teacher: 2/5 stars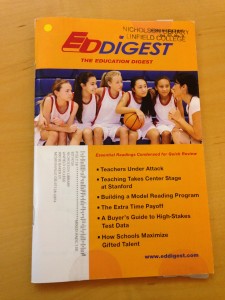 ED Digest
I thought this publication was great! If you're a busy school teacher wanting to get the goods from all of these educational journals but don't have the time/desire to read the whole article then digest is for you.
Usefulness to a busy teacher: 4.5/5 stars