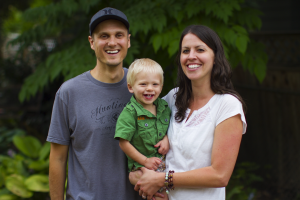 Mr. Elementary is actually a husband and wife team brought to you by Jace and Amy Widmer. We're two elementary teachers from the Pacific Northwest who love Jesus, family, teaching and travel.
About Jace
After receiving a degree in elementary education I jumped right into the classroom where I've taught 4th and 5th grade for the last 9 years. Finding ways to help my ELL students understand content became a passion of mine that you'll see come out in many of our resources.  In 2013 I took a break as a classroom teacher to pursue my passion for creating educational resources. After a 2 year break from the classroom I was ready to go back and I'm currently working as an EL teacher. Outside of work my hobbies evolve around all things water including: surfing, SUPing, fishing and swimming.
About Amy
I also earned a degree in elementary education and spent my first year as a Kindergarten teacher. After that, I spent the next 9 years teaching 2nd and 5th grade starting in the regular classroom and eventually transitioning to a bilingual English/Spanish classroom. I had a very difficult time finding teaching materials in Spanish and ended up translating many resources myself. After the birth of our son I decided to be a "work-at-home mom," partnering with Jace to create teaching materials and translate the ones we'd made into Spanish. Activities I love include hiking, Zumba, and travel.